no. 2, 101 from the 101 (black, white, rust, ochre)
$

75.00 Sold Out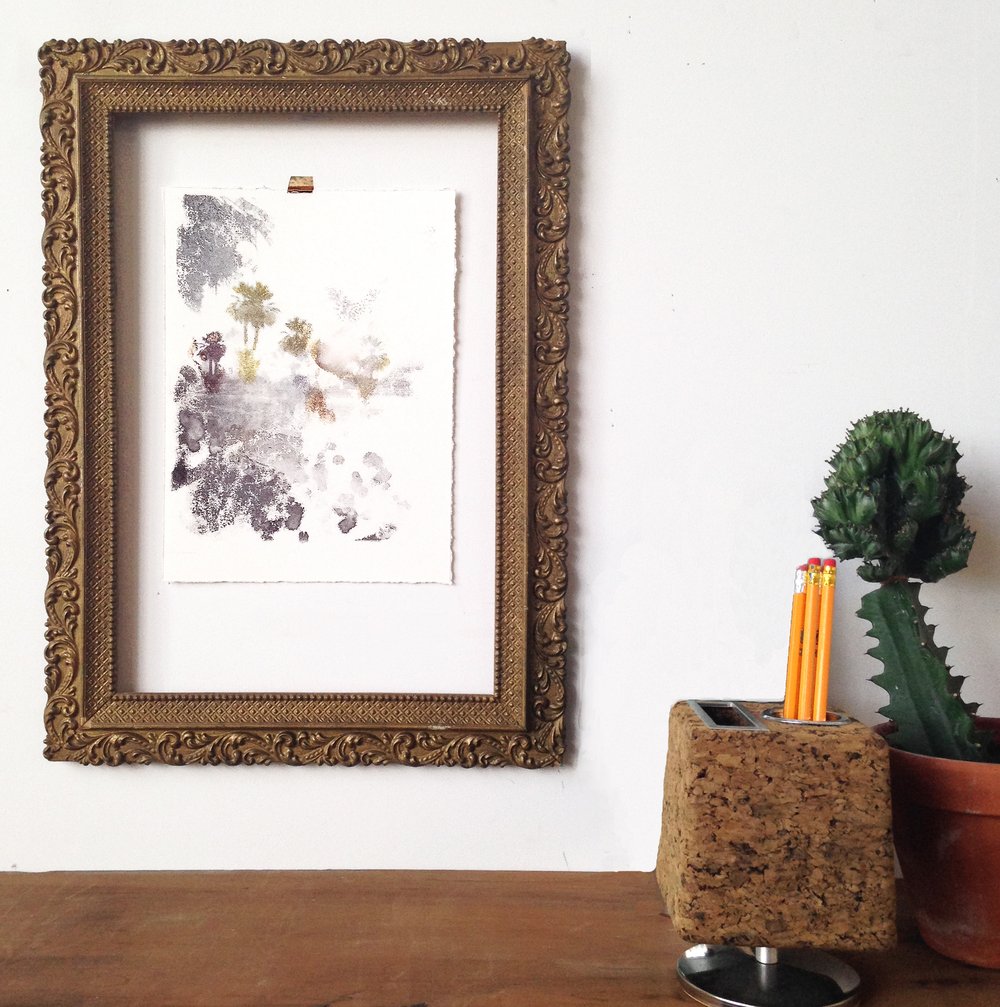 Limited Edition Giclée Print
Edition of 101
10" x 7.5"
One of my favorite aspects of wintergreen oil transfer prints is the element of magic - you never know exactly what is going to happen. Depending on how old the original Xerox is, or how much (and how potent) the wintergreen oil is - you don't achieve the same result twice. While burnishing the original color Xerox of a black and white image, a watery mix of rosy ochres, rusts and earth emerged, and I haven't been able to replicate it since.
The work in the "101 from the 101" series is based on compulsively taken photos while driving the 101 between Los Angeles and Santa Barbara, at a time when endings were imminent. They — the palms and the photos, and the work they inspire — are residual proofs of love and friendship. There is softness and some comfort in these landscapes, in their unbound, sometimes blurred, undefinable edges.
Professionally printed in Los Angeles with saturated inks on natural white, archival, 300 gsm exhibition quality paper, each print is signed and numbered just outside of the printed area, and is shipped with a 1-inch, straight-cut white border surrounding the image.
*please see the FAQ page for answers on shipping polices, etc.
Share